BMW Lease Return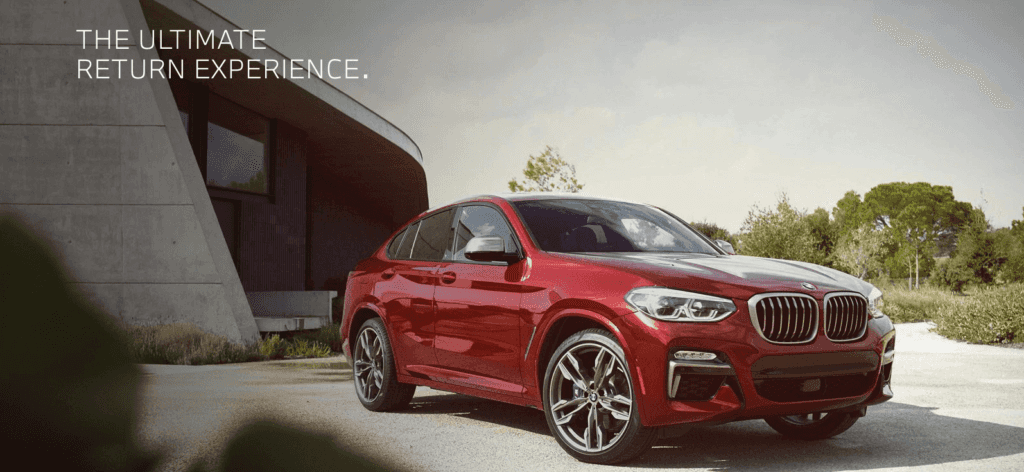 Is Your BMW Lease Almost Up?
Athens BMW is happy to assist you with the maturity of your BMW lease. Regardless of where you leased your BMW, Athens BMW is available for you during the process. We want you to understand your options and will personally assist you to make an informed decision about your future vehicle investment.
Here is a helpful timeline for what happens next.
WE WILL REACH OUT
Our staff at Athens BMW will reach out to you to remind you of your lease maturity date approximately 120 days prior to the end of your lease. At that time, we recommend scheduling a lease pre-inspection.
WHAT IS A LEASE PRE-INSPECTION?
At lease end, an independent inspection company will complete a thorough inspection of your vehicle. To avoid any surprises during this inspection, Athens BMW offers a pre-inspection for your car. Simply schedule your pre-inspection with a member of our sales staff and we will identify any areas of concern such as low tire tread depth, scratches or dings, or windshield repairs that may need to be repaired prior to turning your vehicle in.
At that time, we will work together with our Athens BMW Service Center to assist you in completing any necessary repairs via our BMW-certified repair shop. To avoid any interruptions to your normal routine, a BMW loaner vehicle may be available at the time of service.
Our Athens BMW finance experts will also discuss your available options for lease-end. Whether you plan to purchase your vehicle, take advantage of new lease offers and lease a new BMW, or simply drop your keys and go, we will take the time to identify your options and assist you.
THEY WILL CALL YOU
An independent inspection company will contact you to view and inspect your vehicle to approximately 75 days prior to lease maturity. This appointment will be set at your convenience; however, it is a mandatory inspection set forth in your BMW lease agreement.
VEHICLE INSPECTION
During your inspection appointment with the independent inspection company, the condition of your BMW vehicle will be evaluated. Upon completion of this assessment, the Vehicle Inspection Report will be sent to you outlining any required repairs and/or costs associated to excess wear, if any. Any repair work deemed necessary during this inspection can be completed prior to returning your vehicle (BMW will accept receipt evidence of these repairs) or payment can be made to BMW Financial Services as outlined in the Vehicle Inspection Report at the time of vehicle turn-in.
RETURN YOUR VEHICLE
If you decide that returning your vehicle is your next step, you must bring your vehicle to Athens BMW on or before the day of maturity of your BMW lease. Scheduled appointments are encouraged to allow adequate time to review the condition of your BMW vehicle and confirm repairs listed on your Vehicle Inspection Report have been completed.
HAVE ADDITIONAL QUESTIONS?
We understand that the lease return process can be daunting. We want you to know that Athens BMW is here for you. Our goal is to make your transaction easy and painless, while respecting your time. We look forward to serving you. Please reach out to our Athens BMW team at 706.540.4349.