Brake Service near Atlanta, GA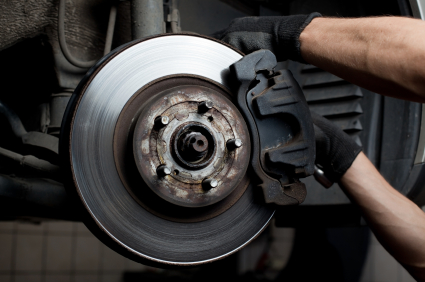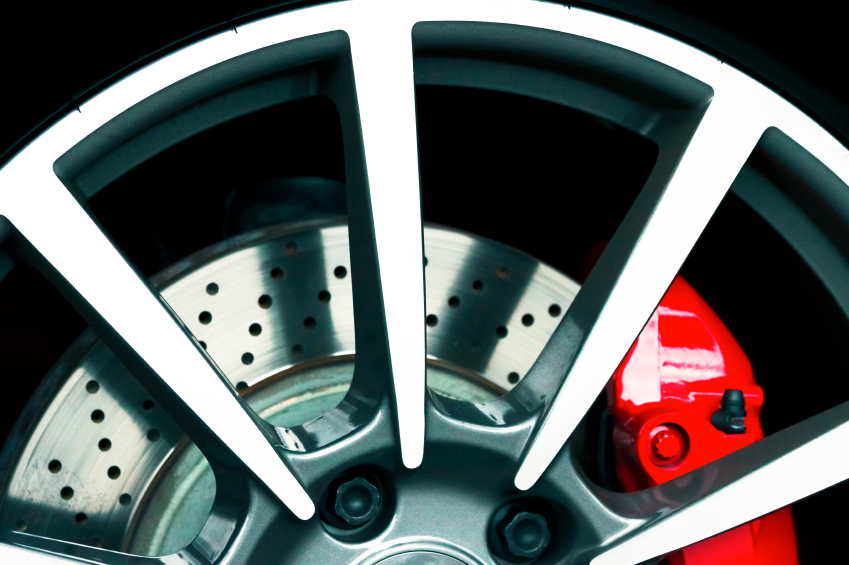 Your brakes are one of the most crucial parts of your vehicle, always making sure that you can come to a complete stop whether you are approaching a traffic light or a potential accident. Like most components of your vehicle, they are constantly wearing due to the various trips that you make on a day-to-day basis. That is exactly why we are here to remind you to stop by Athens BMW to get them taken care of. We are located at 3040 Atlanta Highway in Athens, GA!
Timeframe
From your morning commutes to your weekend adventures, your brakes are constantly degrading due to their daily use. It should also be known that the way that you drive affects their timeline. If you are the type of person that likes to drive fast or take things off the beaten path, then yours probably will wear quicker than the average driver. It is generally recommended by most mechanics that you get your brakes checked every 12,000 miles to make sure that they are performing properly. This is because they can last anywhere from 25,000 to 75,000 miles, so it is a good idea to have them checked on before that for your own peace of mind.
Warning Signs
A common warning sign that will appear if your brakes are beginning to wear is a grinding or scraping noise coming from beneath your vehicle when you begin to come to a stop. You might also notice that your brake pedal comes to the floor or you have to apply more pressure than usual to get your vehicle to slow down. If you notice a soft or spongy brake pedal, a burning smell while driving, or your vehicle pulling off to one side, then it might also be about that time. Many newer models often have brake lights to let you know when your current set are nearing the end of their lifespan, so if you see this indicator illuminated on your dash, then you are long overdue for paying our service bay a visit.
Online Tools
If you know that you are tardy for this crucial procedure, simply head to the top of your screen and click on the Schedule Appointment form to find a time slot from the comfort of your own home. If you aren't sure of when you should stop by for a checkup, you can always consult your Owner's Manual for a manufacturer's recommendation. If you can't find it, make use of our Ask a Tech form to get in touch with one of our top-notch mechanics. We will get back to you with a detailed answer as soon as possible.
Is it about that time for a brake service near Atlanta, GA? If so, you can give us a quick phone call at 706-410-1359 to secure a time slot that works for you. We at Athens BMW look forward to your visit!
Service Hours
706-410-1359
| | |
| --- | --- |
| Monday | 7:00 am - 6:00 pm |
| Tuesday | 7:00 am - 6:00 pm |
| Wednesday | 7:00 am - 6:00 pm |
| Thursday | 7:00 am - 6:00 pm |
| Friday | 7:00 am - 6:00 pm |
| Saturday | 8:00 am - 3:00 pm |
| Sunday | Closed |
Testimonials
CARGURUS
1-14-2020
YELP
1-10-2020
"My best experience ever leasing a car"
DEALERRATER
1-10-2020
GOOGLE
1-7-2020
GOOGLE
1-3-2020
GOOGLE
1-3-2020
GOOGLE
1-1-2020
GOOGLE
12-24-2019
GOOGLE
12-20-2019
GOOGLE
12-20-2019
GOOGLE
12-20-2019
GOOGLE
12-18-2019
GOOGLE
12-13-2019
GOOGLE
12-12-2019
GOOGLE
12-8-2019
GOOGLE
12-5-2019
GOOGLE
12-4-2019
GOOGLE
12-4-2019
GOOGLE
12-1-2019
YELP
12-1-2019
GOOGLE
11-30-2019
GOOGLE
11-30-2019
GOOGLE
11-29-2019
GOOGLE
11-26-2019
GOOGLE
11-24-2019
GOOGLE
11-24-2019
GOOGLE
11-23-2019
GOOGLE
11-23-2019
GOOGLE
11-23-2019
GOOGLE
11-23-2019
GOOGLE
11-22-2019
GOOGLE
11-22-2019
GOOGLE
11-19-2019
GOOGLE
11-17-2019
GOOGLE
11-12-2019
GOOGLE
11-12-2019
GOOGLE
11-11-2019
GOOGLE
11-9-2019
GOOGLE
11-6-2019
GOOGLE
11-4-2019
GOOGLE
11-3-2019
CARGURUS
11-3-2019
GOOGLE
11-1-2019
GOOGLE
11-1-2019
GOOGLE
10-31-2019
CARGURUS
10-27-2019
GOOGLE
10-24-2019
Read More